Today's Christian Devotion 01 - 08 - 2022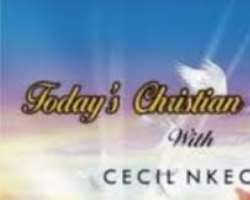 As the eight month of August starts today, I thank God for making it possible for me to be among the living, in the mighty name of Jesus, amen. The 8th month signifies finishing and full completion of purpose 1Kings 6:38. It is a month of positive new beginning 1Kings 12:32-33.
The eight month is a month of revival and returning to the original blue print, that is returning to God, Zach1:1-4. Ps.24:7 Lift up your heads O gates and be lifted up O ancient doors that the king of glory may come in As I enter the 8th month of August today, may the spirit of Yeshua, the breaker go before me to break and destroy every ancient gate and door against the journey of my life, in the mighty name of Jesus, amen.
You the gate of August, be ye lifted up for the God of new beginning to come into my life. Let the pillar of fire arise for my sake and discomfit every satanic army assigned against me in this 8th month, in Jesus mighty name, amen. Let nothing move you away from your faith.
Good morning, happy new month and have an excellent August.