I'M FOR ZONING–JEMIBEWON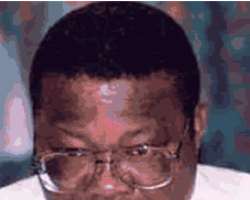 General David Medaiyese Jemibewon(rtd), former governor of old Oyo State and former Minister of Police Affairs, on Tuesday, July 20. 2010, marked his 70th birthday at his native home, Iyah Gbedde, Ijumu Local Government Area of Kogi State.
He spoke with Daily Sun on the state of the nation. Exercpts:
Age of 70
'I feel happy to be 70. Not by my power nor by my status, but by the grace of God. Inspite of all the tribulations, the accidents , the misfortunes that I passed through to this age, I am grateful to God for keeping alive and strong.'
As former governor of old Oyo State, any regrets?
'Certainly this country has made progress in many areas, we could have done better if our resources were well managed. If we were patrotic enough and if we have the courage to establish a nation. We have not reached nationhood yet we still think and do things on tribal basis. An American no matter where he comes from thinks he is an American. When he argues it is not on tribal basis, I feel we are lacking in this. It is you the Press, you are doing a good job. But you could do better because you still worship heroes. If a person is given an appointment today you give him unnecessary publicity, this is unfortunate.
'When I was a Minister of Police Affairs, I suggested that, the name of the Nigeria Police Force should changed, the force should be removed. We often say the Nigerian Armed Forces and the police, so police is not a member of the armed forces. The man carrying gun or the armed robber on the street, because they carry guns cannot be referred to as members of the armed forces, also the fact that the police carry arms should not make them a member of armed forces.
'I also suggested that we change police uniform. I said we should embark on a national debate on it. The press wrote editorials condemning my suggestions but today my suggestions are still valid. When I was governor, I divided Ife into two local governments. The press condemned me for that, and I cancelled that local government. Few years after, they were clamouring for additional local governments.
'In Nigeria, we don't debate, we don't respect other peoples' views. All our actions are towards ethnic or tribal agenda. Agree we have made considerable progress but the progress is not commesurate with our resources.'
Jonathan and 2011
'This is personal, zoning is one thing, Jonathan running for presidency is another thing. I am being kind and logical in my reasoning. Has Jonathan told you he is running?'
We can see the handwriting on the wall
'If you see the handwriting on the wall, I have not even seen the wall not to talk about the handwriting. We are too much in hurry in Nigeria. Even smaller countries around us take greater care in doing things. Jonathan is a young man, he seems not to be a man that have excessive ambition. You have not even allowed him to settle down and you are talking of contesting. Contesting an election is one thing, winning it is another thing. Any Nigerian can contest for election.'
Zoning
'I as an individual believe in the zoning system. There are times one does not believe in a cause, but if that is what your people believe in, you don't want to run counter to the wish of your people. My people, the Okun Yoruba ethnic group of Kogi State believe in zoning for us to survive. If I support it here, there is no way I can go to somewhere and say zoning is useless. If some of you sit here and you say the governorship is in one side. You want it to come to this side and you say you don't believe in zoning, then what hell are you talking about?
'A constitution is a set of laws or rules governing an establishment. It could be a club, a party or anything. Like the Chartter of United Nations which is the constitution. If you readArticle 101 Sub Section 3, the last section says: 'In the recruitment of employment to the Office of the Secreatary-General, which is the secreatariat, fair consideration must be given to the geographical divisions of the world. There are five geographical divisions of the world, Africa, Asia Europe, North America and South America.
'When they say geographical basis, what did they mean? It is the same thing as zoning or rotation. In 1945, UN was established, how many African countries were present at the formation of UN? Even if there were any African country, it couldn't be more than one or two. But at the same time, based on this charter, Africans felt they were entitled to the position of the Secretary-General of the UN. That was how Botrous Botruos Ghali became the first African Secretary-General and he ran one time. Certain countries didn't like his style and that's how Kofi Anan came in.
'If this is based on on merit, contributions to world peace, contributions to UN, did you think Africa would have had that opportunity? If UN believes in geographical divsions of the world, what are you then saying? Of course, I'm aware that even in doing that we must consider efficiency, competence and performance, there is nowhere in this country you will not get people with competence.'
Location of a refinery plant in Kogi State
'I don't have the details about that. I believe that before government could site a refinery in a place, it would have carried out some studies. To be honest, I don't have details. My belief is that at my level, I will own up everywhere to say I said it.'
What informed your study of Law?
'When I joined the military, I had the feelings that should in case I didn't make it in the military, what was my next choice? Luckily, I made it in the military. At a certain time in my military career, I was deputy Adjudant-General. I terminated my service, that is voluntary retirement, as the Adjudant-General, which is now known as Chief of Administration.
'As Adjudant-General, you are in charge of discipline in the whole army, court martial, promotion, medical and so on. As a person in this position you must know much about Law. This also increased my interest in Law. All court martial must come to me for review, I would then make recommendation to the Chief of Army Staff and the Chief of Army Staff will make recommendations to the Army Council. So immediately I left the Army, I wrote JAMB and got admitted to the Ahmadu Bello University (ABU) to read Law to further enhance my knowledge.'
How will you react to the assertion that the military contributed much to Nigeria's problems?
'That is a very good question. First, who is making that statement that the military created problems in Nigeria, is it the military or the non military? Second question did the military do any good thing at all for Nigeria? Third question, the civilian governments past and present, is there no bad thing they have done?
'You must answer these questions because we are dialoguing.
Anywhere in the world, governments by whatever people it is constituted make some good decisions and at the end of the day some good decision result to bad decision. For example, your coming here today, if you are going back God forbids and ypou meet an accident on the way, then your good decision to come here has turned to bad. You will think you have made a wrong decision coming here in the first place.
'In making decisions, we cannot see the entire future. There are certain factors that influence some decisions, at the time of making decision things are right. It is possible that some of the decisions of the military resulted to wrong effect but that does not mean the military set out to do any wrong. Was there kidnapping during the military?'
There are insuniations that you didn't do much to help your people especially in attracting some projects and institutions such as a university to Okun land. 'I don't know about. To me, this crazy idea for university is madness. Foundation must be right, once foundation of any establishment is not right, the end result can't be right. University is the apex of education, but tell me are you proud of how our educational sector is being run today?
'I am told people sit for some students at the university, polytechnic to write exams. I came from this village there was no road, no water. Today, there is electricity, though they may not be too good yet people don't make it. Even the number of people you produce at the university where is the source of employment?
'They just raised the aspiration of some people and dashed that hope.
You are breeding a discontented community for the future. I believe that some of thee universities will collapse, like the finance houses some time ago because they won't meet the right standard. Where we should concentrate is the basic foundation, nursery, secondary and possibly technical education, then the university education. Going to the university doesn't make one a rich man, but getting educated makes you know your rights.'