Today's Christian Devotion 28 - 07 - 2022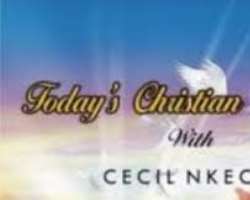 Lord, I thank you for loving me so much that you would leave your realms of majestic glory to come dwell among men. If it had not been for your great love that compelled you to come and redeem me today, I would still be lost in sin. O Lord Jesus Christ, true God from true God, thank you that you are my protector.
Your word says that to those who ask, it will be given, to those who seek, they will find, for those who knock, the door will be opened for them. Hear my prayer O Lord as I ask for a breakthrough, and for your power in my life. May the grace of the Lord Jesus Christ be with my spirit as I pursue my daily bread, in Jesus mighty name, amen and amen. Rejoice for Jesus loves you.
Good morning, and have a fruitful thursday.