Today's Christian Devotion 27 - 07 - 2022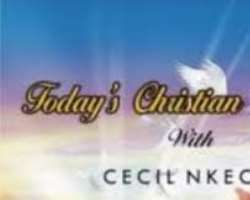 Lord, my rock of ages, my redeemer, thank you that you made all things, and in you, all things hold together. O Lord my God, thank you that you are infinitely, consistently and perfectly wise. You have said that you have plans for me, plans to prosper me, and not to harm me. I ask you Father, to open your hands and give me success in my business. Bless all the works of my hands, and cause me to prosper, in the mighty name of Jesus, amen.
May my work glorify you. Hear my prayer O Lord. May the peace of God enfold me, the love of God uphold me and the wisdom of God control me, in Jesus mighty name, amen. let us celebrate Jesus here on earth, and he will celebrate us in heaven.
Good morning, and have a blessed wednesday.