Today's Christian Devotion 24 - 07 - 2022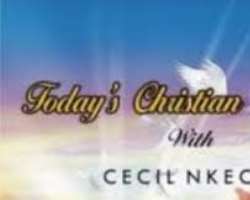 We thank God for another new week. As we draw nearer to the end of July, we glorify God for many that started the month with us are no more. That we're alive today in the land of the living does not mean that we're better than the dead, but it shows God's awesomeness in our lives; take our glory Lord, in the mighty name of Jesus, amen.
As we start a new week, may God banish every evil plan that will cause us pain and sorrow. May God cut off all ties with friends that don't want our progress, friends that sabotage us in secret and still laugh with us. Through his precious blood, may we experience the glow of a perfect day that will lead us to testimonies, in Jesus mighty name, amen.
Remember that the enemies of the Lord are like the glory of the pastures, they vanish away like smoke.
Good morning and have a wonderful new week.