SHAKARA STYLE IN LAGOS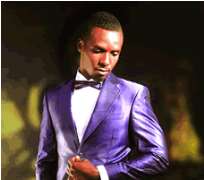 A new fashion outlet, Shakara, has opened in Ikeja. Shakara is one of the trade marks of Treasure Cove Nigeria Ltd, owners of Iyanga, Swagger, Oh My Gush, and Ginger, all-fashion outlet that caters for different categories of people including children. Mrs. Elsie Oluku, the Chief Responsibility Officer for Treasure Cove Nigeria Ltd, recalled that Shakara is a word used by the late music icon, Fela Anikulapo Kuti, which, connotes everything fashion. 'Shakara has been around before I was born. I know that it was made popular by Fela and it is still here, going stronger and it doesn't seem to be going anywhere'.
On why the name Shakara, Mrs. Oluku said: 'When we decided to go to fashion, we decided to do a Nigerian thing and we started looking for names. So, I suggested Shakara to my partners because it connotes everything fashion'.
According to her, Shakara is their casual brand that houses Jeans, belts, T-shirts, casual bags, slippers and children's wear.
One of the missions of Shakara is to change people's thinking, which, they want to achieve by going Nigerian. This is why some of the casuals like the children's wears come in ankara. 'We don't do anything else for children but ankara. If we are doing T-shirt there must be ankara in it.We looked at the fact that if you want to do proudly Nigerian or change people's thinking, you have to start from the bottom, not the top'.
While Shakara is for everybody, Inyanga, which is their premium brand is for male and female. It houses the suits, evening gowns and all the corporate weras, dinner shoes, wedding gowns. They also have a salon called Swagger. 'That is where we put the swagger in your looks and then finish it up'. Their makeup studio, Dabira is sort of a free standing but it is part of the complex. The Ginger is the caffee. 'You can't have a complex like this and have people going out to look for something to eat when they are here'.
People look at big women as people who are not fashionable. So, they looked at that too and came out with a special label for them called Oh My Gush. 'We wanted it to be an expressional thing, so we callzed it Oh My Gush.