Today's Christian Devotion 23 - 06 - 2022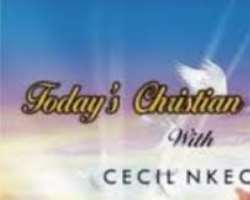 I'm an associate of God-kind, with the indestructible life of God in me, therefore, sickness has no place in my body. The life of God is at work in every fibre of my being, in every cell of my blood and in every bone of my body, hallelujah, in the mighty name of Jesus, amen.
Faithful father, thank you that you are the resurrection and the life. Death has no power over you my lord. The power you used to conquer death lives in me. Father, as I go out today in search of my daily bread, please, use your miracle-working power to bring a breakthrough in my life, in the mighty name of Jesus, amen.
May I know your all-conquering power, today, Lord. Hear my prayer. You have loved me, and freed me from my sins by your blood. To you Lord be glory, honour, and power forever and ever, in Jesus mighty name, amen. Remember that to walk with God is heaven, but to turn aside from him is hell.
Good morning, and have a wonderful day.