Today's Christian Devotion 20 - 06 - 2022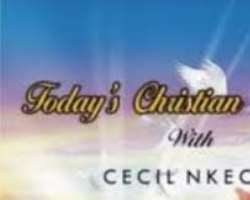 Graciously loving father, I thank you for another beautiful day. As I go out today in search of my daily bread, lord, please, let the majesty of the father be the light that guides me, the compassion of the son be the love that inspires me and the presence of the spirit be the strength that empowers me, in the mighty name of Jesus, amen.
O Lord, when I'm weary, may I be refreshed. When I'm worn out, may I be renewed. When I'm broken, may I be restored. When I'm fearful, may I become faithful. Father, I pray that you would grant me the grace that will enable me walk in complete confidence with your will for the rest of my life, in Jesus mighty name, amen. *Remember that to walk with God, is heaven, but to turn aside from him is hell*
Good morning, and have a productive monday.