Today's Christian Devotion 14 - 06 - 2022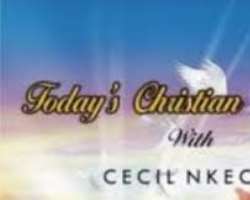 O God of our time, the ancient of days, we thank you for another new day. Help us to move around today quietly, thoughtful of who we are to ourselves, mindful that our steps make an impact and our words carry power. Help us to walk gently.
May we speak after we have listened well. Creator of the universe, help us to go out reverently, aware that you have endowed every person and habitat with beauty and purpose, in the mighty name of Jesus.
Lover of all souls, help us to go out today joyfully, willing to dream big, remembering our gifts from you with thanks, and looking forward to blessings yet to come. May the grace and peace of Christ bless us now and in the days to come, in Jesus mighty name, amen. Think Jesus, think life.
Good morning, and have a blessed day.