Today's Christian Devotion 12 - 06 - 2022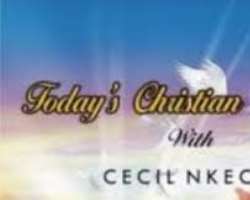 Brethren, as the new week starts today, father in heaven will open your eyes of understanding that you may receive divine information from heaven that will move you forward, in the mighty name of Jesus, amen.
He will guide you that you may not fall into the snare of the Fowler. He will speak to you his word of healing, word of comfort, word of assurance that will start you on a journey to greatness, keep you on the right track and help you till the end, in the mighty name of Jesus, amen.
The Lord of host will fight for you, he will dismantle anything that stands between you and the fulfillment of your divine destiny, in Jesus mighty name, amen. Make love your aim, and you will surely obtain the spiritual gift from God.
Good morning, and have a great new week.