Today's Christian Devotion 11 - 06 - 2022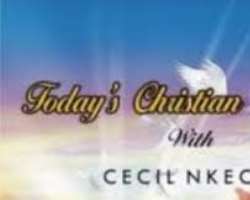 Thank you Father that you have put a crown of glory and honour on my head by your grace. Thank you that you have made me royalty, and the enemy does not have the power to change that. Lord, I declare that I will not allow anyone or anything to take away my crown, in the mighty name of Jesus, amen.
*Isaiah 40:31, but those who hope in the Lord will renew their strength,. They will soar on wings like the eagles*. Heavenly Father, please be Lord of my everyday. Reach me, show me your glory. Help me to always humble myself before you, and gratefully share your sustenance with others, in Jesus mighty name, amen.
*Remember not to mingle with friends that will always bring you down. There are so many people out there that will accept you unconditionally*.
Good morning, and enjoy your weekend.