Today's Christian Devotion 10-06-2022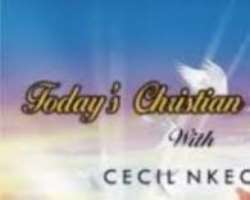 Heavenly father, thank you for providing streams in the desert for me. Thank you for refreshing me in the wilderness. Gracious Lord, as I stand in faith and stay faithful to you, I say thank you that you are my creator. The bible says that you, that did not spare his only son, but delivered him up for me, will freely give me all things, hallelujah. I have the assurance that you are working all things for my success, in the mighty name of Jesus, amen.
You are the God of peace, may you sanctify me completely. May heaven and earth act in my favour. May the glory of the later months of this year be greater than the former for me, in Jesus mighty name, amen and amen.
*Remember that God did not promise us smooth sailing, but he promised us safe landing.*
Good morning, and have a blessed day.