4 IN POLICE NET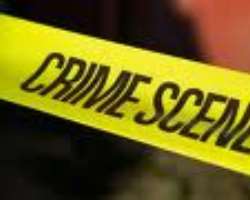 As Nigerians continue to extol the Police for a job well alone, over the kidnap of four journalists in Abia State, the Force Public Relations Officer Mr Emmanuel Ojukwu, has said that four persons have been arrested in connection with the abduction of the journalists.
The victims, Wahab Oba, Lagos State Chairman of the NUJ, Zone G Secretary, Adolphous Okonkwo, Assistant Secretary, Sylva Okereke, Shola Oyeyipo and their driver, Azeez Abdulrauf, were abducted at Ukpabiri in Abia on July 11.
They journalists were on July 18 dropped in Obioma Ngwa Local Government in Abia, by their captors, after a week in captivity.
Ojukwu told the News Agency of Nigeria (NAN) in Port Harcourt that the police arrested the four suspects in an operation carried out to rescue the kidnapped journalists.
'We have four persons in custody in respect of this offence. We have four suspects in our custody. But we are also in hot pursuit of other fleeing members of the gang and we shall catch up with them and bring them to justice.'' he said.
Ojukwu said more than 600 persons have been arrested for kidnapping in different parts of the country and the strike by the judicial workers delayed their prosecution.
He said some of the kidnappers have been charged to court and their cases were ongoing.
' Fighting kidnapping is not solely the responsibility of the Nigeria police. It is our common problem and all of us will have to put our acts together; join hands to fight the menace.
'Kidnappers do not live in police barracks, they are not policemen. They live with the people and the people should be able to fish them out and inform the police to arrest them.
' We are doing all we can to make sure that we have the wherewithal to pursue the crime of kidnapping and other violent crimes,' he said.
The Force spokesman said ahead of next year's election, the police had commenced training of its personnel and would re-train them to meet the challenges of the election.
He said the recent visit of the Inspector-General of Police, Ogbonna Onovo to the South-East was to sensitise the communities, traditional rulers and other stakeholders on their roles in crime fighting and criminality.
'We do believe that as the elections are coming, Nigerians will live up to their responsibilities to ensure law and order in the country,'' he said.