Today's Christian Devotion 15 - 01 - 2022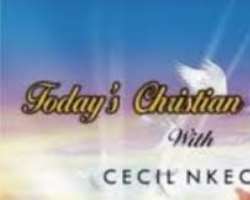 Heavenly father, thank you for helping us wake up today. Thank you that you've carried us through the uncertainty of deep waters, through the flames of trials and through the pain of hard losses, in the mighty name of Jesus, amen.
Lord, we're constantly aware of how much we need you, your grace, your strength, your power working through even in the toughest day. Help us to focus on you this season. Help us to look to the need of others.
May the fruits of your spirit be evident in us. Grant us love, joy, peace, patience, kindness, goodness, faithfulness, gentleness and self control, in Jesus mighty name, amen. Remember that a life devoid of Christ is in crisis.
Good morning, and have a restful weekend.