Today's Christian Devotion 14 - 01 - 2022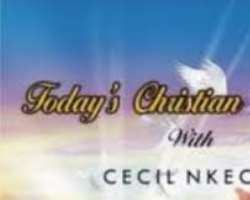 Hebrew 12 vs 2 Looking unto Jesus the author and finisher of our faith, who for the joy that was set before him endured the cross, despising the shame and is set down at the right hand of the throne of God.
It gladdens God's heart when we look away from our pains and embrace him in totality. He is ever ready to do something new for us. Beloved, in your journey this year, fix your gaze on God's direction, guidance; fix your gaze only on him who is leading the journey to the right direction for your numerous blessings. He is ready to bring you to the place of victories and testimonies, in the mighty name of Jesus, amen.
He will not only bless you in multiple ways, he will turn those blessings to establishment. He will reintroduce himself in your battles, situation as the great I am he is because his hands are ever sufficient for you. He will not only give you those desires of your heart, he will also take you to an enviable elevated positions, where you can be discribed as A Great Star, who is untouchable, unstoppable, unshakable, unsinkable, unshrinkable in Jesus mighty name, amen.
I AM is the Alpha now in January, and he remains I AM Omega till December, therefore, fix your gaze on him.
Good morning, and enjoy your Friday.