Today's Christian Devotion 07 - 01 - 2022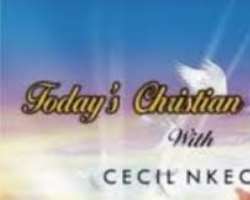 Heavenly father, thank you for giving me everything I require to live victoriously and be a success in life. You've given me a life of praise, glory and thanksgiving.
Thank you for being so gracious and kind towards me, in the mighty name of Jesus, amen. As a new day starts, O Lord, give me the courage to begin again, to overlook the difficulties, to overcome the obstacles and to stay open to the moment as best as I can.
Help me to be patient enough to know it takes time to start over, and wise enough to ask for help from family and friends when the need arises. As I look to the future, may I reflect on the past and remember the lessons it's taught me. Father, may I always look to you for strength and guidance, in Jesus mighty name, amen. Remember that what God cannot do does not exist.
Good morning, and have a joyful friday.