Today's Christian Devotion 30 -11-2021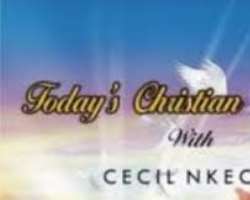 I've passed from time into agelessness and ever-increasing development. In Christ, I have good health, joy, peace, success, strength, prosperity, beauty and life forevermore, in the mighty name of Jesus, amen.
God is my place of inheritance and of divine authority and power where I reign and rule over satan and the cohorts of darkness, hallelujah, blessed be God. Isa 49:15""Can a woman forget her nursing child, that she should have no compassion on the son of her womb? Even these may forget, yet I will not forget you."
God is talking of me this day, and no matter the problem in my life right now, he will not leave nor forsake me, in Jesus mighty name, amen. Let us celebrate Jesus here on earth, and he will celebrate us in heaven.
Good morning and have a great day.