Today's Christian Devotion 18 -11-2021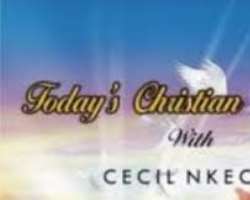 I'm in the world, but not of the world. Therefore, I think, talk and act differently. I'm sanctified by the Spirit, separated to God for his divine purpose. I reign over sins, sickness, infirmity, poverty, and all their effects, in the mighty name of Jesus, amen.
1Sam2:9 He will keep the feet of his holy one, but the wicked shall be put to silence in darkness, for by strength, no man shall prevail". As long as I stay on the lord's side, I shall overcome by his mighty hands. He will strengthen me to do the impossible, in Jesus mighty name, amen and amen. Remember that what God cannot do does not exist.
Good morning, and have a great thursday.