Today's Christian Devotion 16-11-2021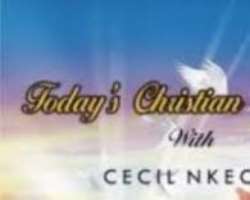 Heavenly father, I thank you for the course of my life is consistent with your perfect will, plans and purposes. I live victoriously over adversaries and the adversities of life. The word of God on my lips puts me over; I reign in dominion over satan and other enemies of mine, in the mighty name of Jesus, amen.
Rev 5:10"And hast made us unto our God kings and priests: and we shall reign on the earth.*"
Today, I am saying, that I will not be discouraged with my present situation. I will focus on the prophecy of the scriptures which is who I am under God, to reign and rule over situations and circumstances. My story will change for good, in Jesus mighty name, amen.
Remain with God, the owner of the world.
Good morning, and enjoy your day.