Today's Christian Devotion 14 -11-2021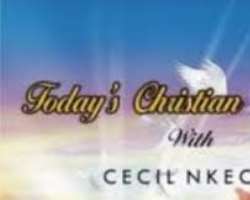 I am the seed of Abraham, the result of the spoken word. I walk in my inheritance in Christ, being an heir of God. I live in victory and dominion today and always, making progress from glory to glory, in the mighty name of Jesus, amen.
Ex. 3:21, "And I will grant this people favor and respect in the sight of the Egyptians; therefore, it shall be that when you go, you will not go empty-handed. May this kind of uncommon favour follow me in my journey today and throughout this new week, in Jesus mighty name, amen and amen. Turn your problems to God, and you'll smile the rest of your days.
Good morning, and have a productive new week.