Today's Christian Devotion 13 -11-2021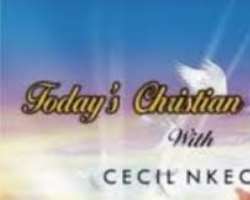 May this weekend be great, sweet and memorable for you, in the mighty name of Jesus, amen. May this weekend remove all your worries and anxieties. May no evil stand on your way. May God help you to always thrive in all that you set your mind to do, above all, may you have less stress and much wealth, in Jesus mighty name, amen.
Remember that we blossom and flourish like leaves on the tree, and wither and perish, but God changeth not.
Good morning, and enjoy your weekend.