Today's Christian Devotion 13-10-2021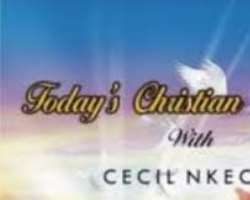 Loving father, thank you that you know my every need. You have promised that I do not need to be anxious about anything, but in every situation, I should present my requests to you. When I'm anxious about my business, give me peace O Lord.
Remind me that although I make mistakes and fail, my future is secure in you. May you, the God of all grace, that has kept me to this day against all odds, make me strong, prosper me and above all, grant me that peace that passes human understanding, in Jesus mighty name, amen and amen. Remember that a life devoid of Christ is in crisis.
Good morning, and have a great day.