Today's Christian Devotion 11 -10-2021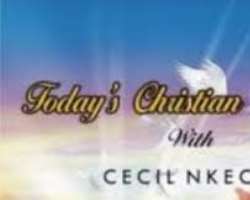 God of countless blessings, I acknowledge you as the one that gives me the power to get wealth. You give me the ability for success, the knowledge, the plans, the understanding, the resources, and the important contacts. I know I must work hard and follow your guidelines and use good business sense. But, ultimately, you are the source of my prosperity. May my flourishing business be a testimony of how you work through those that live for you, in the mighty name of Jesus, amen.
As I go out today in search of my daily bread, bless my business and help me use my God-given abilities well so that my day will end in praise, in Jesus mighty name, amen and amen. Remember that prayer is an investment, at God's time, it will yield its results.
Good morning, and have a fruitful new week.