Today's Christian Devotion 07 -10-2021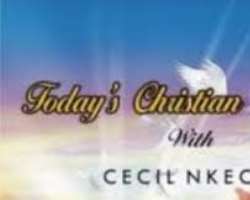 Heavenly father, giver of our daily bread, we thank you for your kindness towards us. Despite the hunger in the land, there can be no famine around us because the bread of heaven endures forever for the faithful, and Father, help us to always remember that when we are forgetful of your infinite kindness, in the mighty name of Jesus, amen.
How blessed it is to know that we shall not want forever, as you will not allow your children to go without food. Happy and grateful we are because we have you who plan our daily feast for us. Thank you Lord for your generosity and kindness, in the mighty name of Jesus, amen.
Father as long as we trust in you, we shall continue to prosper on earth. O Lord, please hear us in this hour of financial need. Make us worthy of your blessings and keep us from further want. Help us restore our abundance here on earth, in Jesus mighty name, amen and amen. Remember that a life devoid of Christ is in crisis,
Good morning, and have a wonderful day.