Today's Christian Devotion 01-10-2021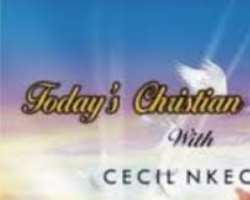 In the bible, the number 10 is used 242 times. We remember the 10 commandments, a tithe is 10th of our earnings, the passover lamb was selected on day10 of the 1st month.
10 signifies testimony, law, responsibility, completeness of order and man's responsibility to keep the commandments. Therefore brethren, as we entered the month of October, the 10th month, may God grant all your efforts from January to Oct with completeness and then, testimony, in the mighty name of Jesus, amen.
Whatever situation that is bugging you shall be dealt with by the mighty hands of God this month. This month and beyond, all the impossibilities in your life, family and business will become possible, in Jesus mighty name, amen. Remember that what God cannot, does not exist.
Good morning, happy new month, and have a joyful friday.