Today's Christian Devotion 12-09-2021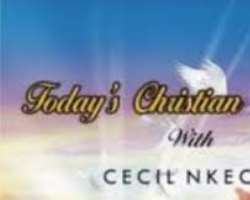 Brethren, today, may songs of victory never cease from your mouth. Each day of the remaining months this year will bring you closer to the fullness of your destiny, in the mighty name of Jesus, amen.
The Lord will dismantle every obstacle set up by the kingdom of darkness to work against you. No one will take your joy from you, and no power will be strong enough to bring you down, in the mighty name of Jesus, amen.
I pray that the Lord will deliver you and your family from every manipulation of satan, (2Kings 3:26-27). None of you will be a tool in the hand of devil, and anything in your life that will strengthen the enemies against you is removed. God will fill you with fresh anointing from above, and he shall be a guard and guardian for you, in Jesus mighty name, amen. Trust the Lord, his time is perfect.
Good morning, and have a productive new week.