Today's Christian Devotion 06-09-2021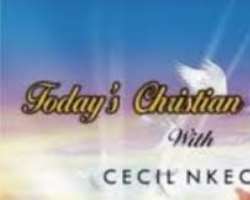 Genesis 8 vs1 And God remembered Noah, and every living thing, and all the cattle that was with him in the ark: and God made a wind to pass over the earth, and the waters assuaged.
Brethren, this season, God will remember his own in a special way. You are one! when God remembered Noah, he remembered everything about him. He also brought to an end, the problem of flood in his time. This period, God will remember you and shall bring to an end, every situation challenging your testimonies, in the mighty name of Jesus, amen.
He will rebuke every wind of affliction in your life, bring to life, those things that seem dead in your life, and sustain the living ones. May God put new songs in your mouth henceforth, in Jesus mighty name, amen. Remember, no room for fear with Jesus! Let your confidence in him be stronger by the day.
Good morning, have a miraculous new week.