Today's Christian Devotion 09 - 06 - 2021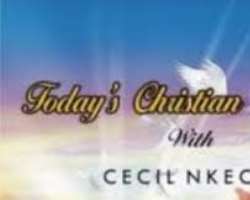 Dear lord, I'm willing to be patient as you lead and guide me today. Be with me Lord, don't ever leave nor forsake me, in the mighty name of Jesus, amen.
Father, as I go out today in search of my daily bread, grant me direction. Keep me from needless errors. Let every of my ways be perfect. Lead me so I don't fall into the trap of my enemy. Help me to be smarter than him and his evil devices, in the mighty name of Jesus, amen.
Lord, please turn my hopeless situation around for my good. Contend with those that Contend with me and level every obstacle on my way to fulfilment, in Jesus mighty name, amen. Remember that a life devoid of Christ is in crisis.
Good morning, and have a blessed day.