Today's Christian Devotion 07 - 06 - 2021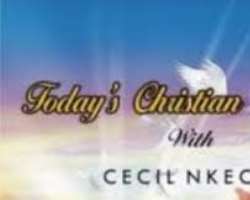 John 6:5 - I am the living bread which came down from heaven. If anyone eats of this bread, he will live forever; and the bread that I shall give is My flesh, which I shall give for the life of the world."
Lord, as you said "You are the bread of life", my understanding is that you are my source of sustainance. Please, give me this bread to eat that I may live and not die; that I may have the spiritual vitality, live the Christian life successfully, in the mighty name of Jesus, amen.
To live in obedience to your word is to have life everlasting, please give me grace to trust and obey you in all things, that I may receive all the good promises you have for me. Let not the enemy take my blessings away, in the mighty name of Jesus, amen.
Lord Jesus, you have come that we may have life and have it abundantly. Please cancel every agenda of untimely death in my life. Let every counsel of the enemy to kill me before the manifestation of my glory, be thwarted, in Jesus mighty name, amen. Remember that what God cannot do does not exist.
Good morning, and have a fruitful monday.