Today's Christian Devotion 05 - 06 - 2021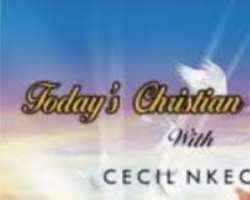 By the power of the Holy Spirit, give life to my mortal body Oh lord, (Romans 8:11), let every tissue in my body that might have become dead come alive and let all the organs in my body work perfectly and harmoniously, in the mighty name of Jesus, amen.
As I live by faith, I will live and not die. As I read and meditate on your words Oh lord, I will be strengthened in my spirit, soul and body so that I will have all the spiritual stamina necessary to stand against all the wiles of the devil. I will flourish on all sides (Psalm 1:1-3) in Jesus mighty name, amen.
Remember that Jesus is still coming back again.
Good morning, and have a restful weekend.