Today's Christian Devotion 03 - 06 - 2021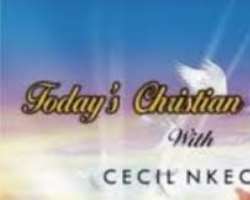 John 13:8 - Peter said to Him, "You shall never wash my feet!" Jesus answered him, "If I do not wash you, you have no part with Me."
Lord Jesus, you said whoever is not bathed by you has no part in you, please bathe me by your blood and your word that I may have part in you even to eternity, in the mighty name of Jesus, amen.
Please, Lord wash me from every iniquity and from everything that corrupts. Wash me clean from this sinful and adulterous world that I may stand undefiled before you. Lord, wash me clean from every generational curse and from every parental curse. Wipe off every evil mark that might have been placed on me Lord Jesus, when you wash someone, the person is clean. "Foul to the fountain I come, wash me Saviour or I die".
I'm fully clean because the blood of Jesus has cleansed me from all iniquities. Fifty garment does not size me, therefore I'm for honour, not for shame, in Jesus mighty name, amen. Remain Rapture Conscious.
Good morning, and have a wonderful day.