Today's Christian Devotion 31 - 05 - 2021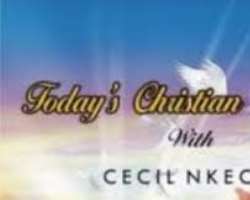 *"You have brought Your people Israel out of the land of Egypt with signs and wonders, with a strong hand and an outstretched arm, and with great terror;" (Jeremiah 32:21)*.
Lord, we're expectant, because the expectation of the righteous shall not be cut off. Lord, please bring us out of every captivity, in the mighty name of Jesus, amen.
By the mercy of the Lord, we shall not be consumed by this prevailing dangers. No evil report shall be heard about us and our families. The Lord has removed our names from the list of victims of the chaos in town, in the mighty name of Jesus, amen. Believing on the promises of the Lord in *Galatians 6:17*, I declare that henceforth, no man shall trouble us because the mark of the Lord Jesus Christ is on us and our families for maximum protection, in Jesus mighty name, amen. Remember that what God cannot do, does not exist.
Good morning, and have a glorious monday.