TOday's Christian Devotion 29 - 05 - 2021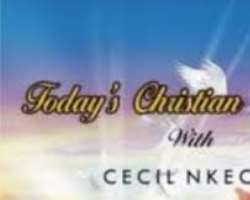 "Psalm 68:1-2: Let God arise, let his enemies be scattered. Let them also that hate him flee before him. As smoke is driven away, so drive them away. As wax melteth before the fire, so let the wicked perish at the presence of God"
O Lord, enough is enough. Let every affliction in our ancestral lands depart by fire, in the mighty name of Jesus, amen. Let all the evil people working against us, receive the fire of God. Let every satanic verdict passed against us so as to take over our ancestral lands receive harsh judgement from Almighty God, in the mighty name of Jesus, amen.
O Lord, break the backbone of our oppressors. O Lord our God, let our spiritual temperature send terror to the camps of our enemies. Father, please release us from this contraption we have found ourselves, in the mighty name of Jesus, amen. Lord, we refuse to be made foot mats in our own lands by our oppressors. O Lord, do not let our oppressors triumph over us, in Jesus mighty name, amen and amen. Remember that the Egyptians you see today, you shall see no more.
Good morning, and have a restful weekend.