Today's Christian Devotion 27-05-2021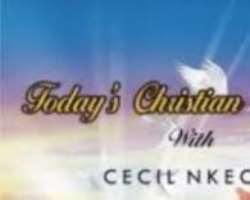 In the midst of all these confusion and danger, I pray that the Almighty God will protect us from the raging of the Red Sea in front and of Pharaoh's army behind, in the mighty name of Jesus, amen.
I stand on the integrity of God's word that, "no evil or calamity will come near us or our loved ones. We will continuously dwell in the secret place of the most high God and he will keep us in his pavilion, in the mighty name of Jesus, amen. *
(Psalm 27:5)*. "He will give his angels charge over you to keep you in all your ways"; therefore, we are secured and protected from all the assaults of violent people. He will be our refuge, fortress and high tower. He will preserve our going out and our coming in, in Jesus mighty name, amen. Remember that to walk with God is heaven, but to turn aside from him is hell.
Good morning, and have a beautiful day.