Today's Christian Devotion 21-05-2021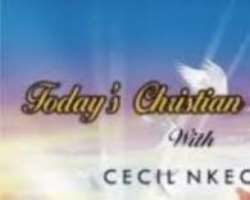 I begin nothing without you oh lord. You're the foundation of all that I build. You establish my plans. Plans that you alone know. Thank you for being mindful of me oh lord. Your Plans prosper me and do not harm me. You are my source of hope and a future. You're a covenant keeper.
You are the one that gives me the ability to produce wealth. I refuse to receive it from another source but you, because your ears are never shut to my cries when I call out to you. I will worship you with honour, with reverence, in the mighty name of Jesus, amen.
Father, my requests are laid before you today. I know to wait expectantly. Give me the grace and foresight not to be too concerned with the "now", for my present sufferings are temporary as your glory will be revealed in me, so that my case will end in praise, in Jesus mighty name, amen. Celebrate Jesus here on earth, and he will celebrate you in heaven.
Good morning, and have a joyful friday.