Today's Christian Devotion 08 - 05 - 2021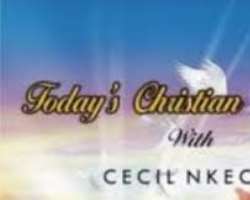 Obadiah 1:17 ➖ "But upon Mount Zion shall be Deliverance, and there shall be Holiness; and the house of Jacob shall Possess their Possessions" (KJV)
Brethren, I pray that; the Lord will save you, rebuild and settle you in your land and make you possess all that he has released unto you, in the mighty name of Jesus, amen.
The Lord will make all things beautiful and glorious for you and your family, even as your fruits shall be the pride of his glory. I also pray that Jehovah God will restore your fallen shelter, repair your broken walls and restore your ruins, in Jesus mighty name, amen. As God remains your shield and buckler, be safe and Inviolable.
Good morning, and have a restful weekend.