Today's Christian Devotion 07-04-2021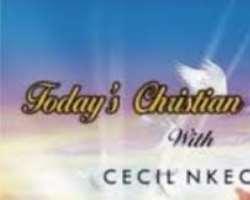 *Matthew 24:4-5 - And Jesus answered and said to them: "Take heed that no one deceives you. For many will come in My name, saying, 'I am the Christ,' and will deceive many.*
*Prayer Points:*
Lord Jesus, one of your warnings for the last days is that we should beware of falsehood and pretense. You are the only true Light from heaven and whoever follows you, will not walk in darkness.
Help me to follow you till the end that I may never walk in darkness, in the mighty name of Jesus, amen. One of the greatest weapons in the hand of satan is deception, but my God, you are able keep me from falling and present me faultless before the presence of tour glory with exceeding joy on the last day (Jude 1:24).
Please Lord, keep me by your power that I may not fall, help me not to trust in my own ability, in the mighty name of Jesus, amen.
Your name is a strong tower, the righteous runs into it and he is saved. Since I was made righteous by the blood of the Lamb, I run into the tower of your name today where you dwell in light, where there is no darkness of deception, in Jesus mighty name, amen. Remain Rapture Conscious.
Good morning, and have a fruitful day.