Today's Christian Devotion 03 - 04 - 2021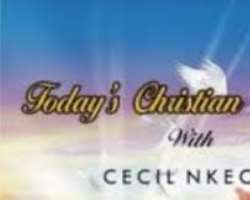 Acts 2:27 - For You will not leave my soul in Hades,Nor will You allow Your Holy One to see corruption.
Father, you did not abandon Jesus in the grave but raised him up on the 3rd day. Therefore, I pray Lord that you will not abandon me even if I pass through the valley of the shadow of death. Let me not see corruption, but be renewed day by day through the power of the Holy Spirit, in the mighty name of Jesus, amen.
The grave is a place of darkness, but because I trust in you Lord, your light will always shine around me (Micah 7:8). Drive away from me every pollution of the grave, in the mighty name of Jesus, amen.
The spirit of the grave cripples and binds its victims so that they cannot fulfill their divine purpose. When Lazarus was raised from the dead, the grave cloth was removed from him. Father please if there is any grave cloth binding me, tear it to pieces today, in Jesus mighty name, amen.
Remember that a life devoid of Christ is in crisis.
Good morning, and have a blessed holy Saturday.