Today's Christian Devotion 02 - 04 - 2021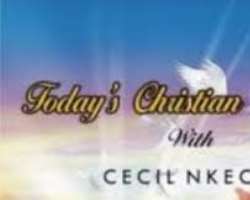 Lord Jesus, today, we remember how you were led like a lamb to the slaughter, clothed in humility and grace, and you willingly offered yourself to death that we might live.
Forever, we will dwell on the pain you bore for us, and the forgiveness that you offer. Lord, today, we pause to remember your sacrificial love that shone light into darkness.
That bore life from such emptiness. That revealed hope out of devastation. That spoke truth through incrimination. That released freedom inspite of imprisonment, and brought us forgiveness instead of punishment.
Thank you Jesus that we can now walk in the light of your life, hope, truth, freedom and forgiveness, today and forever, in Jesus mighty name, amen. Remember that to walk with God is heaven, but to turn aside from him is hell.
Good morning, and have a reflective good friday.