Today's Christian Devotion 21 - 03 - 2021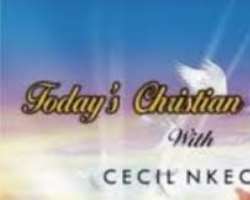 Father in heaven, I thank you and praise you for the gift of this day. Lord, help me to grow in faith and love during this period of Lent, and may I be brought closer to you in my conduct, disposition and character. Be my rock and my strength that I may go through the period peacefully, in the mighty name of Jesus, amen.
Lord, let everything I do this day and in this season of Lent come from you. Help me to remember that nothing is important in my life unless it glorifies you in one way or the other. I'm longing to meet your love in an unprecedented way. Creator of my life, renew me everyday and bring me to a new life in you, in the mighty name of Jesus, amen.
Touch me and make me feel whole again. Help me to see your love in the passion, death and resurrection of your son, Jesus Christ, in Jesus mighty name, amen. Remember that prayer is an investment, at God's time, it will yield its results.
Good morning, and have a fruitful monday.