Today's Christian Devotion 20-03-2021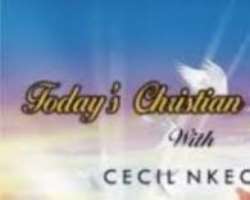 *Luke 12:49 -"I came to send fire on the earth, and how I wish it were already kindled!*
Lord Jesus, you have come to set fire on the earth, the fire of the Holy Spirit to refine your children, and the fire of hell to burn the disobedience.
Help me to receive the fire of the Holy Spirit in order to escape the fire of hell, in the mighty name of Jesus, amen.
Fire here signifies fervency and zealousness. Baptise me with the fire of the Holy Spirit, that I may be fervent and not lukewarm, because the lukewarm shall you spit out of your mouth (Revelation 2:16). Lord baptize me with your fire, and make me too hot for the enemies to handle, (2 Kings 1:9-12), because when I receive your fire, then the fire of the enemy will not burn me, in Jesus mighty name, amen. Remember that what God cannot do, does not exist.
Good morning, and have a restful weekend