Today's Christian Devotion 19 - 03 - 2021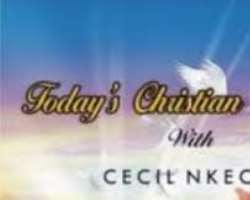 Revelation 3:20 - Behold, I stand at the door and knock. If anyone hears My voice and opens the door, I will come in to him and dine with him, and he with Me.
Lord Jesus, many times you knock at the door of our hearts, but we are too busy or the environment is too noisy, and we cannot hear. Lord please help me sharpen my spiritual ear, that I may hear whenever you call, in the mighty name of Jesus, amen.
Don't let me be dull of hearing. Lord Jesus, whenever I come before you, I want to hear your voice. I want you to speak concerning my life, my purpose and my destiny. I want you to always speak to me, just like you spoke to the Prophets of the old, in the mighty name of Jesus, amen.
I come against every sin that will stop my spiritual connectivity to you, my lord. By your grace Lord, I unlock all my spiritual sense organs right now: My spiritual eyes are opened, my spiritual ears are opened in the name of Jesus. I
pray that the Holy Spirit will come upon me, quicken my mortal body and position me well to receive all you have destined for me, in Jesus mighty name, amen. Remain Rapture Conscious.
Good morning, and have a restful weekend.