Today's Christian Devotion 18 - 03 - 2021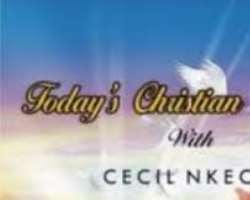 Matthew 15:13 - But He answered and said, "Every plant which My heavenly Father has not planted will be uprooted.
Lord Jesus, you said that everything our Heavenly Father has not planted shall be uprooted. This gives me the confidence that every sickness or disease in my body shall be uprooted because I believe they have not been planted by my heavenly Father, in the mighty name of Jesus, amen. My Father, you are the God of glory, and not of shame, therefore as I walk with you in faith, uproot anything and everything that may cause shame and disgrace in my life, in the mighty name of Jesus, amen.
Because I trust in Jesus Christ, the precious cornerstone, I will never be put to shame (1 Peter 3:6). Father, you called Abraham to leave his people and go to where you will show him. He made a mistake of taking Lot along with him and he pierced his heart with many sorrows (Genesis 13:5-7).
Also the promised land was hidden from him until Lot departed (Genesis 13:14-18). Therefore, Lord please let every Lot in my life depart today that I may receive your promises for me, in Jesus mighty name, amen. Remember that a life devoid of Christ is in crisis.
Good morning, and enjoy your day.