Today's Christian Devotion 17-03-2021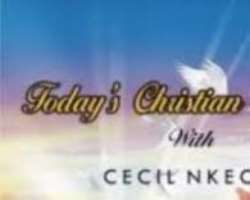 "Luke 12:22-23 - Then He said to His disciples "Therefore I say to you, do not worry about your life, what you will eat; nor about the body, what you will put on. Life is more than food, and the body is more than clothing."
Lord I ask that you will give me the strength not to be washed away by the flood of worry and anxiety, help me maintain my hope and trust in you, grant me the grace to never lose my faith in you, give me a strong-willed spirit that will overcome every fear, worry, and anxiety, in the mighty name of Jesus, amen.
Heavenly Father, your son Jesus said that I should not worry about anything, you know the thoughts that run in my heart; at times I do shift to the side of worry instead of staying on the side of faith. Today, I seek your help to stay strong and not to be overwhelmed by the evil happenings in this world, but to look unto you at all times because you will take care of me, in the mighty name of Jesus, amen.
Lord Jesus, the Bible made me to understand that you care a lot about me, and I can cast all of my anxieties and worries upon you who sit on the throne. " They looked to him and were radiant, and their faces were not ashamed". I therefore, put all of my worries upon you, I cast all my cares upon you, please do not let me be put to shame, in Jesus mighty name, amen. Where will we spend eternity?
Good morning, and have a fantastic day.