Today's Christian Devotion 16-03-2021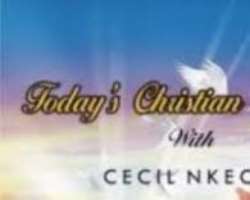 Micah 7 vs 7 Therefore I will look unto the LORD; I will wait for the God of my salvation: my God will hear me.
This is a season of recieving plenty from God. He hears his children. He listens to them that have relationship with him. Yes, he pays attention to those that have received him as LORD and Saviour.
Beloved, tell him that which is in your mind, and he will listen, he will hear and he will answer to satisfy you, in the mighty name of Jesus, amen.
Brethren don't be in a hurry to draw conclusion over a matter God has not spoken about. Receive grace to wait upon the Lord till he perfects all that concerns you. He will give you joy unlimited, in Jesus mighty name, amen. A life in Jesus, is a life with great hope and joy. Give it a trial.
Good morning, and have a joyful day.