Today's Christian Devotion 14 - 03 - 2021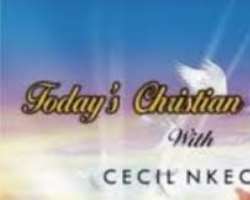 Lord Jesus, you taught us fasting, and you yourself fasted for 40 days and 40 nights thereby giving us an example, that fasting is important to our Christian life. You also prayed several times and taught us how to pray, to show us that prayer is an integral part of our Christian growth.
Help me to take prayer and fasting seriously and observe the discipline for my spiritual growth. This period of lent is an opportunity for me to grow. Help me to connect with those who will encourage me in these discipline of praying and fasting, rather than those who will discourage me.
Help me to fast and pray in an acceptable way, that all thy promises (Isaiah 58: 6-12) may be mine, in the mighty name of Jesus, amen.
Father, the flesh always tries to hinder me from spiritual exercise, help me to rule over my flesh, and subdue it, so that after listening to the Gospel, I will not be a castaway (1 Corinthians 9:27), in Jesus mighty name, amen. Jesus is still coming back again.
Good morning and have a fruitful new week.