Today's Christian Devotion 11-03-2021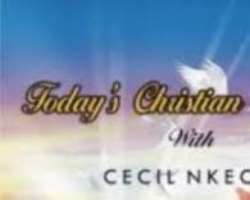 Lord, let your glory shine on me in a way that the enemies can not withstand, so they will be forced to be at peace with me. Let me be at rest even in the midst of the commotions of this world, in the mighty name of Jesus, amen.
Lord Jesus, as you ended the storm at the Sea of Tiberia, let every war in my life, family, end completely today. Put an end to every sickness and let me have rest in my body. Put an end to poverty in my life and give me rest financially, in the mighty name of Jesus, amen.
I've come to Jesus, the Giver of perfect rest, therefore I cancel every war raging around me, emotional war, financial war, social war, marital war, spiritual war that may be raging in my life. I'm at rest because I put my trust in Christ Jesus and the ultimate victory belongs to me, in Jesus mighty name, amen.
Remember that what God cannot do does not exist.
Good morning and have a wonderful day.