Today's Christian Devotion 08 - 03 - 2021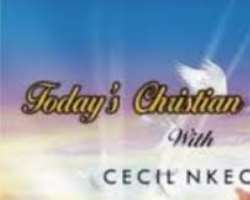 Luke 18:29-30 - So He said to them, "Assuredly, I say to you, there is no one who has left house or parents or brothers or wife or children, for the sake of the kingdom of God, who shall not receive many times more in this present time, and in the age to come eternal life."
Lord Jesus, I believe in your word because they will surely come to pass and your promises will never fail. You will never lie nor change your way (Numbers 23:19). You said, whatever I lose because of the Kingdom, I will gain in hundredfold, help me to move on in this faith that you are capable to do what you have promised.
Anywhere my blessings are withheld, Lord please release them to me, in the mighty name of Jesus, amen. Lord, help me not to cast away my confidence in you because you will do whatever you have promised to do. Give me patience and endurance to wait for your ordained time, in Jesus mighty name, amen. Remember that what God cannot do, does not exist.
Good morning and have a productive monday.