GHANA AUTHORITY ARRESTS NIGERIAN, DEMANDS FOR WORK PERMIT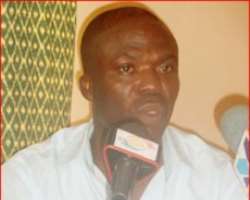 The imbroglio that is currently going on between the Nollywood and the Ghollywood seems to be taking a new dimension as we gathered towards the end of last month that a certain film maker who was in Ghana to produce a movie was arrested by the Police and a Union in Ghana asking for a permit to shoot a movie in their country.
Before now, Nigeria films industry called Nollywood and the Ghana's Ghollywood have both established a mutual agreement where they could both operate without any hindrances from any quarters. Recent development that has made some Nigerian movie makers to be complaining bitterly about the lackadaisical attitudes of some Ghana actors towards work might have been the reason this issue of work permit crops up.
I think appropriate authorities should step into this case before it becomes an enmity between the two black countries.