Today's Christian Devotion 18 - 12 - 2020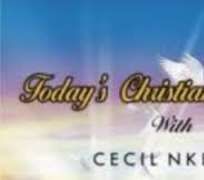 Beloved, " Shout Jesus" because from today, you are stepping into the best season of your life, testimonies upon testimonies shall be your story, in the mighty name of Jesus, amen.
I declare to you; heaven shall not marginalise you and your family, you shall be selected as the most favored and priority candidate for unlimited Joy, success and increase, in the mighty name of Jesus, amen.
Your journey in life from this moment will be full of gladness, and God almighty will put an end to all forces that are waisting your efforts by the grace of God almighty.
Whatever trap set for you and your family, the one that is greater than the greatest will make a way of escape. As the Lord lives, you will not end this year in shame and in tears, in Jesus mighty name, amen. Everything will end in celebration for you.
Good morning and have a glorious day.